Court decisions could have major impact on trucker pay
10/31/2018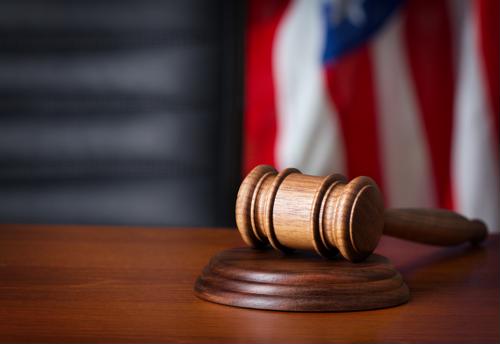 There have been plenty of headlines in recent months about the ways freight companies are boosting trucker pay due to the nationwide driver shortage. However, a recent court decision in Arkansas could not only result in drivers being paid more, but altogether change the ways companies compensate them for their time and labor.
The U.S. District Court in the Western District of Arkansas, based in Fayetteville, ruled in mid-October that a transport company had no standing to dismiss a class action suit alleging it had violated the Fair Labor Standards Act, according to Business Insider. What that effectively means is the suit's plaintiffs - almost 3,000 pro drivers joined the class - would likely be entitled to hours spent waiting in their trucks counts as time at work, despite the fact that they would be considered "off duty" by their freight companies.
While drivers are allowed to be "on duty" 14 hours a day, of which 11 can be spent driving, they are typically not paid an hourly wage for their time waiting for tractor trailers to be loaded or unloaded, the report said. Even those relatively small numbers of truckers that do get detention pay may feel as though they are not adequately compensated for that time. But this decision could change the entire pay structure of the industry.
"The decision may have national implications," Justin Swidler, the attorney representing the truck drivers in the class action suit, told BI.
Another case making its way through the court
Meanwhile, a pending Supreme Court decision could have a different type of impact on how the trucking industry works through disputes with individual workers, according to Quartz. The case in question relates to vague wording in a 1925 labor law that might allow freelance employees engaged in interstate commerce to directly sue the companies that employ them.
Currently, anyone who has a dispute with an employer in the industry must go through an arbitrator rather than bring a lawsuit to the court system, the report said. If the Supreme Court rules in favor of the driver in this case, that could fundamentally change the relationship between freight companies and the drivers they hire as independent contractors.
A shifting landscape
All this comes at a time when, due to the trucker shortage, many businesses are already rethinking their relationship to drivers, according to the Journal of Commerce. A number of freight companies are already raising annual wages for solo drivers into the high five figures - or more - a trend that's likely to continue. This may be particularly true because companies are also boosting signing bonuses and other perks.
Indeed, trucking firms may need to get a lot more creative with how they both attract and retain drivers as competition continues to heat up thanks to the tightening trucker shortage. In some cases, higher pay and better benefits might not be enough to keep seasoned truckers around, so other perks might need to be thrown into the mix as well.