Time limits an issue for truckers
10/10/2018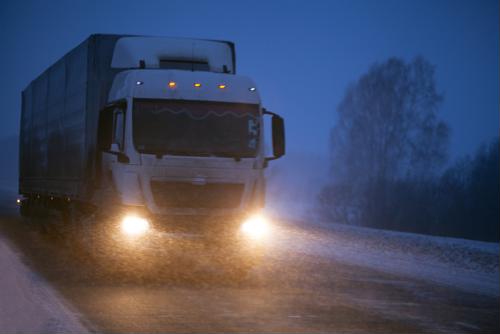 The final enforcement rules for the new electronic driver tracking technology went into effect at the end of 2017, meaning drivers have had close to a year to get acclimated to 14-hour days with just 11 behind the wheel. However, despite that time to gain some experience with the new rules, many truckers say they still have a lot of issues due to other conditions in the industry.
One of the biggest is that there are a lot of different state rules and regulations mandating how much time drivers must take to rest and eat meals, according to the Washington Examiner. In all, nearly half the states in the U.S. have different rules, and industry advocates have been pushing for an overarching federal rule to supersede varying state requirements and provide extra clarity for long-haul drivers.
"If this state meal and rest break issue starts promulgating to a fashion that becomes rampant where you have 48 states ... with different meal and rest breaks from the federal rule, then it becomes a question of what do you follow, and I don't think anybody wants to be in that position," David Heller, vice president of government affairs at Truckload Carriers Association, told the publication.
Federal law states drivers must take at least a 30-minute rest break for every eight hours they're on duty, and that time off will be paid, but any additional breaks will not be, the report said. However, some states mandate breaks above and beyond that level, such as California's requirement of a 30-minute paid meal break every five hours, and 10-minute paid rest breaks for every four hours driving within its borders.
Potential improvements
This does not even include the amount of time drivers have to spend in detention, waiting for their trucks to be loaded or unloaded, according to Business Insider. This time counts toward their on-duty hours, even if they spend some of it eating or asleep, and a recent survey found that nearly two-thirds of drivers say they have to wait three hours or more every time they're in detention.
Those kinds of delays can make for some serious issues as drivers try to meet deadlines on a continual basis, the report said. As a consequence, there's an incentive for drivers and shippers alike to ensure all loading and unloading is completed more efficiently.
Other safety risks
Meanwhile, drivers also say that they don't have enough parking options as it currently stands and, because of the lack of flexibility for ELD tracking, end up having to make do when they hit the 11- or 14-hour marks, according to CDL Life. That means parking in places that could potentially be dangerous for both themselves and other motorists.
While there is likely little trucking companies can do to alleviate some of the pressures arising from these mandates, the more they can do to ensure their drivers otherwise deal with relatively little stress, the better off all involved are likely to be.