Truck tonnage rose in August
9/27/2017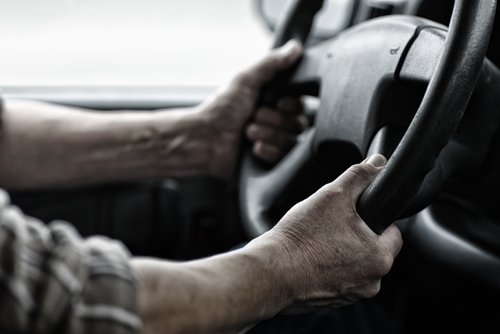 Truck drivers play an essential role in the U.S. economy, transporting goods around the country. The American Trucking Association reported that for the month of August the seasonally-adjusted for-hire truck tonnage index was up 7.1 percent. This marked a 0.5 percent increase from reported figures in July of this year.
Year over year, tonnage has increased 8.2 percent from August 2016, and for the month of July, it was up by 2.7 percent from the 2016 figures.
ATA Chief Economist Bob Costello said, "Tonnage was stronger than most other economic indicators in August and more than I would have expected."
Where the money is
Slightly earlier this year, the American Trucking Association presented its annual report, "ATA American Trucking Trends 2017" where it highlighted the industry's annual revenue and other key statistics. The trucking industry produced $676.2 billion in revenues for 2016. This comprises 78.9 percent of the country's freight costs. Truck drivers were responsible for transporting 10.42 billion tons of freight, which makes up 70.6 percent of all tonnage in the U.S.
ATA President and CEO Chris Spear said, "Safe, reliable and efficient motor carriers enable businesses throughout the supply chain to maintain lean inventories, thereby saving the economy billions of dollars each year."
The sheer amount of trucks on the road is impressive. The report further stated that 33.8 million trucks were registered for business purposes. Within this figure, 3.68 million were Class 8 trucks. However, carriers tend to remain small operations, which is good news for budding entrepreneurs who hope to go into the trucking industry. Of the carriers in the U.S, 91 percent work with six or fewer trucks, while 97.3 percent have fewer than 20 trucks in their arsenal.
Spear added, "trucking is literally the driving force behind our great economy." And the number of people working in the industry is impressive: 7.4 million individuals are part of trucking, and 3.5 million are truck drivers.
Those interested in becoming part of the truck driving industry will have to obtain their commercial driver's license. Many potential drivers opt to study at a commercial driving school, where they are guided through the process and learn the ins and outs of the industry. According to Trucking Truth, it is possible to obtain a permit and study for the test solo, but individuals will have to find their own vehicles for practice and testing purposes. The source advises against working independently for the permit because many companies require their drivers to have been officially trained and have completed their required 160 hours of driving time before employment.