Truckers to complete human trafficking training
9/26/2017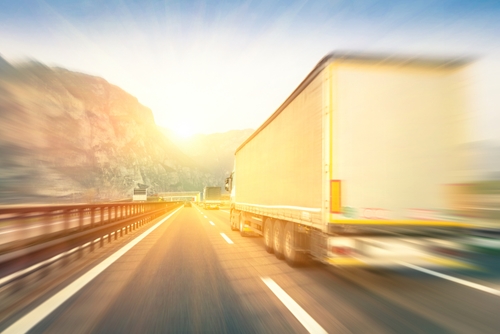 Truckers Against Trafficking was established in 2009 as a nonprofit to educate truck drivers on the global issue of human trafficking. The organization empowers and equips truck drivers to assist in ending - or at the very least, further prevent - such activity. Drivers are encouraged by the organization to be aware of human trafficking signs, in order to alert authorities and enable them to stop the criminals in their tracks.
According to The Trucker's Report, as many as 300,000 American children are at risk for becoming the victims of human sex trafficking, and it can reap more than $30 billion per year. Truck stops are often the location of this activity, which is why drivers need to spot the crimes. The practice is difficult to stop, the source said, because the victims are forced into it, often by extreme intimidation and threats. Many victims are also minors, especially those at truck stops, which makes it even more important to fight the practice. New legislation to be introduced in Wisconsin aims to make it official for educators to take responsibility for explaining to drivers-in-training the signs of human trafficking and how to alert authorities if it is suspected.
Mandatory education
Channel 3000 News, of the Madison, Wisconsin, WISC-TV channel, recently reported on a new bill to enable drivers to better spot the signs of human trafficking. The state's Rep. Joel Kleefisch aims to bring in legislation to make it a requirement that commercial driving and technical schools have to teach students about how to identify such activity. Drivers would have to go through special human trafficking training before they could finally receive their licenses. Making the education more official would hopefully lead to a reduction of the practice's occurrence across the country, and it would further the mission of Truckers Against Trafficking, in addition to U.S. federal guidelines.
Truckers Against Trafficking
Truckers often spend long hours on the road solo, and will occasionally interact with others at truck stops. It can be a way for them to catch up on news, or reconnect with coworkers or friends. Since their time is dedicated to watching the road and carefully maneuvering an extremely large vehicle, these individuals can be extremely observant. Truckers Against Trafficking has worked with drivers in order to prompt 1,836 calls to the National Human Trafficking Resource Center, according to the official website. This means that 525 cases of human trafficking have been produced, assisting 972 victims. Of that figure, 315 were minors, at the time that this information was compiled.
The organization raises awareness of the issue by attending trade shows to meet with truck drivers. TAT also will conduct employer training, hand out wallet cards and brochures and other literature to better inform truck drivers about the signs of such activity and how they can subsequently prevent it. Those savvy with social media can even network and join the official Facebook page of Truckers Against Trafficking.
Together, truck drivers and the government can become more vigilant in identifying and reporting on those responsible for the reprehensible practice of human trafficking.