Recent natural disasters and trucking
9/22/2017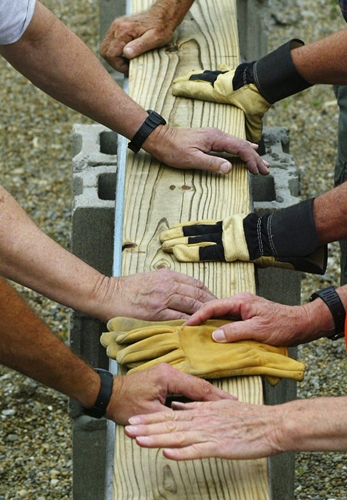 In times of crisis, truckers can be called upon to take goods to high need areas. In the wake of a hurricane, earthquake or other natural disaster, people may lack essential supplies and items that can only be brought in by truck. Consequently, this can mean more business for trucking companies and more work for truck drivers.
Rate increases
The recent hurricanes that hit both Florida and Texas may be the impetus for spot rate hikes on shipping goods, Trucks.com recently reported. With the amount of damage and subsequent recovery needed, the source estimates that rates could rise well into 2018. Many of the affected areas are difficult to reach, meaning some rates for these routes can be up by as much as 50 percent.
However, this may not be a bad thing for the industry overall. The rate increases are bringing additional income to trucking in parts of the country near the affected sites, the source indicated. Back in 2012 when Hurricane Sandy hit, trucking rates rose between one and three percent. And most recently, the intense snowstorms experienced by the East coast in 2014 were responsible for bringing rates up by 4percent.
The trucking industry can also be of great assistance during times of national crisis. Food and supplies are donated to help victims, and they need to be transported somehow. This is where truck drivers step in and act as humanitarian relief, bringing supplies to stricken areas.
Truckers help after Harvey and other disasters
Described by the Weather Channel as a "catastrophic" flood natural disaster, Hurricane Harvey came ashore in Texas. Many people's homes were destroyed, roads were flooded, people were stuck and needed to be transported by boat; the roads were impassable. According to Freight Waves, many trucks were unable to make their deliveries, and in these cases cargo was left at its place of origin. On the other hand, some carriers were commissioned to bring in supplies to the affected areas. They can carry in food, water, portable toilets, generators and building supplies, if possible, the source noted. Truckers and carriers are paid, and their miles and waiting times recorded, even if a truck is stopped for a few days. Though the circumstances may be unfortunate, it can be good for business.
For everyone involved, especially affected areas, it does take a while for things to return to normal.
Get involved
Truckers who work independently may want to get in touch with the Red Cross or logistics carriers known for helping out in times of need. This way, those available can assist with recovery efforts, but, most importantly, delivering essential supplies to where they are most needed.