Experiencing the holidays as a truck driver
12/6/2017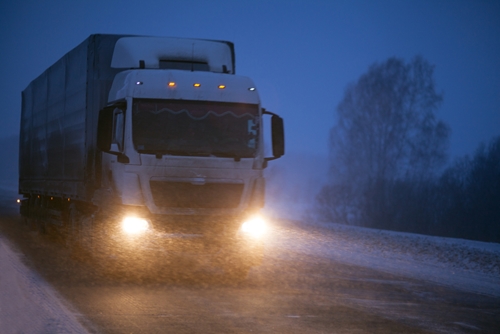 Truck drivers don't work conventional hours or have the generally-accepted 9 to 5 schedule. Assignments can take them away from home for weeks at a time, and while many people are able to adapt to that, things can change around the holidays. Not only do some drivers miss time away from friends and family, but there can be added challenges of more cars on the roads and potentially hazardous weather in some parts of the country.
For some, driving at the holidays makes sense. One trucker posted on the Trucking Truth forum, and explained that he enjoys being on the road during this festive time period. After people get to their destinations, the roads clear out, and this can make driving easier. He also said that he celebrates with his family after the holiday has passed, as his children are old enough to understand that he needs to be on the road for work-related purposes. Additionally, the driver in question expressed that he enjoys the quiet and the time to relax a bit and cook dinner in his truck when taking breaks.
Remember to connect
Driving is a solitary activity for many, which is why it is important to reach out to others, especially at the holidays. The family-owned and operated America Truck Driving School advised truckers in a blog post to connect with fellow drivers during this time of year. Try and reach out to colleagues - meaning others who operate these vehicles - and plan to meet up and share a meal if possible.
Get in touch with loved ones via a smartphone. At the holidays, take time to FaceTime or Skype relatives so you can feel less alone. It can be a good idea to schedule a video chat when all the family is gathered together, either for dinner or just at someone's house. The source also suggested carving out time to read kids a bedtime story if they are younger. Just remember to bring the same book with you in your cab.
Stay safe on the roads
Traffic may diminish somewhat when the travel rush is over, but it is still important to drive carefully. Especially at this time of year, truckers should drive defensively, said the Federal Motor Carrier Safety Administration (FMCSA). It is important to scan the road ahead at least 15 seconds, which translates to about a quarter mile on the highways. This way, drivers can see how cars are behaving, if people are moving erratically, and whether or not there are any upcoming work zones - something truckers must always note. Of the fatal crashes that occurred in such spots on the highway, 30 percent involved at least one large commercial motor vehicle.
It is important to always remember to use your signals, the FMCSA said, just in case there is a car in your blind spot. Drivers should be checking their mirrors approximately every 8 to 10 seconds to remain aware of traffic and how it is approaching. If this begins to feel over-stimulating, it may be time to take a break. Truckers should stop before they feel drowsy and lose focus. This can be prevented if they get enough sleep at night - 8 to 10 hours is recommended. This can help prevent fatigue and may also enable some people to be safer and more alert drivers.
With the right preparation and realistic expectations of the holidays, truckers may find it easy to reach their intended destinations. And for those who are upset to miss time with family and friends, there is always the possibility to schedule a celebration for a little later in the month. The important part is that you will be able to spend time with loved ones.