More truck drivers than ever are buckling up
11/28/2017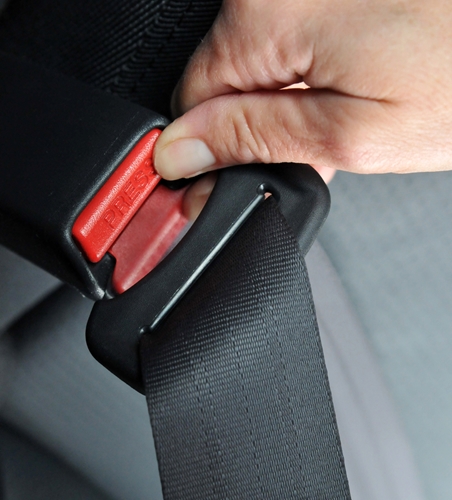 Wearing a seatbelt is one of the most important things either a passenger or a driver can do in a moving motor vehicle. Since truck drivers are behind the wheel to earn a living, they should stay belted at all times. Yet the Federal Motor Carrier Safety Administration (FMCSA) still had to dispel a number of seat belt-related myths which included a reminder to operators that it is essential to wear a safety belt, even though it may feel uncomfortable and restrictive. Whoever is driving should adjust their seat such that they feel secure but have enough room to allow for a natural range of motion.
It does seem, however, that truckers are heeding safety warnings according to the most recent FMCSA statistics: More truckers are choosing safety, and that is a good thing for the industry.
Truckers happy to belt up
In 2016, the FMCSA reported that 86 percent of commercial vehicle operators are using safety belts - a remarkable figure, considering that only 65 percent were buckling up in 2007. Approximately 40,000 drivers were surveyed to collect this data at 1,000 different sites across the country. In the West, the Midwest and the South, drivers wore seat belts at a rate of 87 percent, while in the Northeast, a 71 percent rate was recorded.
Commercial drivers have been surveyed a total of six times, including this most recent effort. The FMCSA noted that seat belt usage has been increasing a little more each time the data is collected.
"While it is good news that we are making strong progress, we need to continue to emphasize that everyone, everywhere securely fasten their safety belt 100 percent of the time," said Cathy F. Gautreaux, FMCSA Deputy Administrator. " Buckling up your safety belt, regardless of the type of vehicle you drive or ride in, remains the simplest, easiest and most effective step you can take toward helping to protect your life."
Wear the whole seat belt
Some people believe that they will be secure only wearing a lap belt. While this offers a bit more protection than nothing at all, the FMCSA said that drivers should also wear the shoulder belt, which has been specifically-designed to protect and restrain truckers in the event of a collision or accident. This can help whoever is behind the wheel better control the vehicle and perhaps prevent a worse incident.
Of course, everyone should wear a seatbelt, but there are other ways that drivers can adhere to safe operations. For instance, truckers should refrain from texting - it is illegal to text and drive in some states anyway - and other distracting practices like eating. If a driver starts to feel tired, the best thing he or she can do is to take a break and catch up on some rest - even a 20-minute nap can help some people feel rejuvenated and ready to hit the road. Drivers need to be responsible for their behavior behind the wheel, meaning they need to take care of themselves by getting adequate rest, exercise and nutrition - and to wear their seatbelts to stay safe.