Being an independent trucker
11/20/2017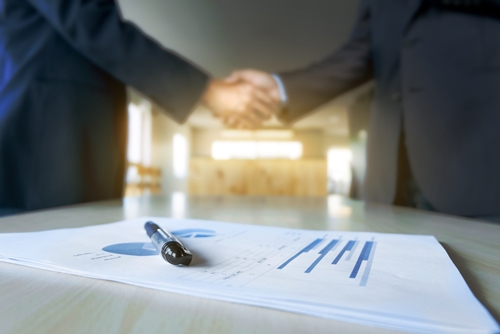 Entrepreneurs can pop up in any industry, and it's possible to be your own boss without choosing to run a startup. Many truckers, in fact, opt to be self-employed, rather than work for a larger company. There can be many perks associated with this decision, but working for oneself can also have many challenges.
Owner Operators, as they are called in the industry, can either lease on to a carrier, or they can work completely solo, stated the Owner-Operator Independent Drivers Association (OOIDA). The majority of these drivers are truck load carriers and have been working at their chosen profession for at least 26 years, statistics showed. There are approximately 350,000 owner operators registered to work across the U.S. and if these truckers work entirely independently - and are not tied to a carrier - they receive a Department of Transportation number in addition to a Motor Carrier number, the association added.
In terms of ownership, statistics from the OOIDA reveal that many who fall into this category own 1.2 trucks and 1.2 trailers. On average, these drivers bought their first vehicle around age 37.
Getting started with your own business
As many truckers spend long days on the road and great lengths of time away from friends and family, it can be tough to work for another person who dictates the assignments. It is tempting to go into business for yourself for more scheduling flexibility and the opportunity to only take assignments in which you are interested. As such, when many truckers gain the right experience, they choose to go solo. And it can be done: American Trucker recently presented some tips on how to become a successful businessperson in the trucking industry.

First and foremost, it is important to be a good, attentive driver with a solid record. Companies are more willing to hire someone who has proven their worth and reliability over time. So if your end goal is working autonomously, start building your reputation as soon as you take your first assignment. American Trucker added that going above and beyond what is expected of you can also look favorably. Business owners want to work with a person who is eager, trustworthy and dedicated. Demonstrate this by offering to take on additional jobs, arriving ahead of schedule - not to the detriment of your health, of course - and even mentoring younger truckers who are just getting started.
Be realistic
If you choose to become an owner-operator, you may not immediately be raking in the cash. American Trucker advised that those going into business for themselves have realistic ideas of how much they may earn. Considering that the OOIDA reported truckers pay an average of $14,000 per year to maintain their vehicles, you will have to budget accordingly. To that end, also be conservative with things like running the air conditioner to save on gas, and pay attention to your optimum pounds per square inch to help ensure your tires do not blow out. American Trucker noted that gas is extremely expensive and will eat up your profits if you are not careful, so enroll in loyalty programs, look for discount cards and when Christmas rolls around, ask for fuel gift cards in your stocking.
Going into business for yourself requires a strong working knowledge of the trucking industry, the ability to handle uncertainty and determination. Once you are ready to do your own thing, you will know, but enjoy every job and every experience you can - it's all forming the foundations of your future.