Don't deliver during rush hour in NYC
10/31/2017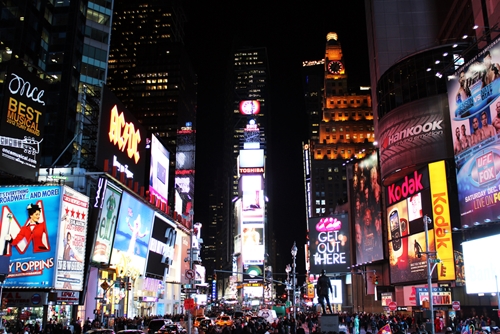 Making deliveries in a big city is stressful enough, but when coupled with rush hour traffic there is the potential for headaches all around. Many truck drivers do not have control over when they can relieve themselves of their goods, and so they may have to be on the schedule of business owners who prefer to receive their items at off-peak hours. Perhaps for the good of both the city and its delivery truck drivers, Mayor Bloomberg is proposing a ban on all deliveries in Brooklyn, Queens and Manhattan during peak traffic times, which happens to coincide with rush hour.
According to the New York Post, the Mayor announced that this pilot program would help prevent congestion on the city's already-packed roads. Trucks unloading or loading on 11 Midtown Manhattan cross streets will receive hefty fines if caught parked between 7 a.m. and 10 a.m., and 4 p.m. and 7 p.m, the source said. Truck deliveries or pickups will also not be permitted during these times along sections of Flatbush Avenue in Brooklyn and Roosevelt Avenue in Queens, both of which experience heavy traffic.
Off-Hour Deliveries Program
New York City is going to be busy no matter what, simply due to the sheer number of people who live and work there. Back in 2009 and 2010, the city tried an initiative it dubbed the Off- Hour Deliveries Program, which was developed in conjunction with research from Rensselaer Polytechnic, according to the New York City Department of Transportation (DOT). Trucks dropping off or obtaining goods were requested to make their stops between 7 p.m. and 6 a.m. With fewer cars on the roads, some vehicle operators discovered they could make more deliveries in a more efficient manner, and these individuals also reported feeling less pressured and stressed out, the source said.
The NYC DOT surveyed participating truck drivers who indicated they felt positively about the change in schedule. Significantly, these individuals said they felt safer driving at off-peak hours and were able to more easily find parking, thereby keeping the roads clear. At present, the organization is aiming to expand this program and is asking business owners to complete surveys about their delivery times, amounts and other information it may deem helpful.
Decreasing stress
Truck drivers can feel stressed out on the job, especially in high-volume areas. While it is not possible to make the traffic disappear, truckers can employ several techniques and practices to relax under pressure. Some may find it helpful to play music they enjoy while on the road. Others may want to meditate for a few moments if stopped in traffic. This can be as simple as just focusing on each inhale and each exhale and subsequently trying to increase the depths of the breath. It is also a good idea to leave in plenty of time to make deliveries and allow for potential traffic delays. While every city may not have the same kind of program, drivers can try to refrain from letting the stress build on the job, and hopefully ensure that everything continues to run smoothly.