Huge truck driver shortage means more jobs
10/27/2017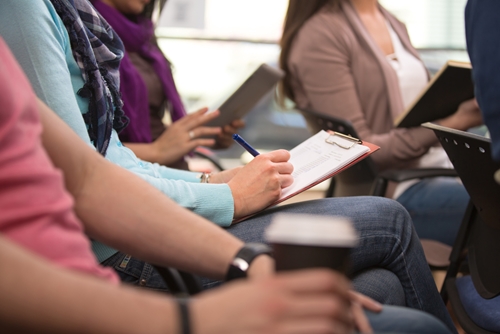 The truck driving industry is always looking for more people to join. It can be a difficult profession, as drivers spend long hours on the road, solo and away from friends and family. Some people relish this opportunity to see the country and travel, while others find it stressful and lonely. These factors can lead to high turnover, which is why new drivers are in demand.
Now, new recruits are eagerly anticipated as the country is experiencing a significant shortage of able workers according to a recently-released report by the American Trucking Association (ATA).
Significant openings for new drivers
The report determined that by the end of 2017, the driver shortage will exceed 50,000 workers. To keep the industry operating as efficiently as possible over the next decade, 898,000 new drivers will have to be hired, which is an average of almost 90,000 each year. Approximately half of these recruits will be brought on to replace individuals who have reached retirement age. The industry is also still growing, which means that 28 percent of new drivers will have to satisfy fright needs. Currently, 70.6 percent of all freight tonnage is transported by truck across the country - and people are needed to do it.
The ATA's Chief Economist Bob Costello said that qualified drivers are needed to eliminate this massive insufficiency."In addition to the sheer lack of drivers, fleets are also suffering from a lack of qualified drivers, which amplifies the effects of the shortage on carriers," he commented. "This means that even as the shortage numbers fluctuate, it remains a serious concern for our industry, for the supply chain and for the economy at large."

Attracting new talent
The report admitted that employers have to work harder to entice people to the profession, and it outlined several ways in which this can be achieved. Truckers tend to be older - the median driver age is 49 - which means that more young people will have to be introduced to the industry. Additionally, more women should be enticed to become drivers, as currently only 6 percent of drivers are female. Add to that the fact that truckers cannot always keep a regular schedule, and many people are not interested in the lifestyle.
To bring new people in, the ATA aims to consider increasing pay and the length of time drivers are able to spend at home. Costello outlined other ways in which the industry will become more adaptable and welcoming to new employees.
"We already see fleets raising pay and offering other incentives to attract drivers. Fleets are also doing more to improve the lifestyle and image of the truck driver, but there are also policy changes like reducing the driver age as part of a graduated licensing system, or easing the transition for returning veterans, that can make getting into this industry easier and therefore help with the shortage," he said.
Becoming a truck driver
Individuals interested in a career first need to obtain their commercial driver's license (CDL) and a manual. They then should find an accredited and local truck driver's school, according to Best Trucking Schools, where they will experience both hands-on training and classroom-based instruction. Candidates are also able to practice driving and become accustomed to the vehicle. Eventually, everyone will take the CDL exam, which is a combination of a written test and time spent on the road with an examiner. It will take a while to learn the necessary skills to become a qualified driver, but many people find the career to be rewarding, challenging and extremely invigorating.