Why it's not a good idea to eat and drive
10/31/2017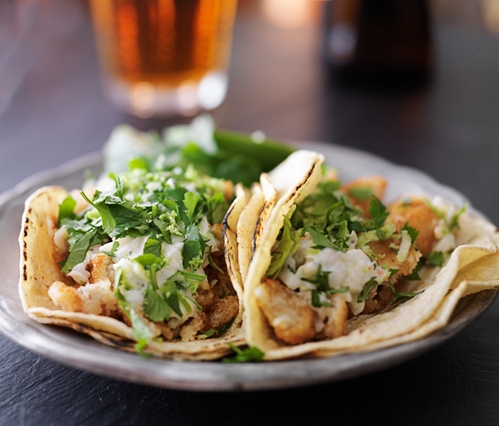 We've all been there: Sometimes it's just too tempting to hit the drive-through and eat in the car. After all, why stop when you can munch behind the wheel? Yet eating while driving is not the safest thing to do, especially if you are a truck driver.
Case in point: According to the Yakima Herald, a truck driver heading through Washington State was enjoying a taco for lunch before going off the road. The driver in question was carrying a load of wood chips, which spilled across the highway. The vehicle first drifted onto the shoulder and, the source said, as the driver attempted to straighten out the truck, it rolled over, but the operator was not harmed. The source added that this individual had an accident because of driving in an unsafe manner, and was subsequently presented with a ticket for distracted driving.
Problems with eating and driving
You should never take your hands off the wheel for any reason, not to mention trying to finish that delectable sandwich. Decide to Drive noted that eating while driving is dangerous. It causes distractions by taking your eyes away from the road and your focus from other cars and the task of driving. In addition, you may be tempted to release control of the truck for a spell as you try to eat. Additionally, you will be reaching for napkins, trying to make sure you don't spill food everywhere, and will also be occupied with enjoying your meal. All of these issues combined do not make for a safe driving experience, the source said, which is why it is best to take a break when mealtime comes.
Pull over to grab a bite
Even if you are trying to eat more healthily and pack your own meals, you still need to stop when you become ravenous. There are plenty of rest areas along the highway where it is possible to pull off at mealtime. Many of these spaces also offer picnic benches for outdoor dining, and a small network of trails so you can also squeeze in some exercise. When you need an extended break, you should find a rest area with ample facilities and dining options; you don't want to only have the option of fast food for dinner, as this is not the best for your waistline and overall well-being.
If you worry about not finding a good place to eat, download one of the many apps available that will tell you what you can find at upcoming rest stops. For example, the iExit Interstate travel guide is available for Apple devices. It will use your location to tell you what is coming up at the next exit and provides information on places to eat, gas stations and lodgings, should you need a spot to stay overnight. Planning out your meals and stops like this will also give you something to anticipate and this can help keep your mind on the road.
However you determine where to eat and when is up to your own personal preferences. It is not the best idea to eat while operating your vehicle, so next time the temptation arises, have a quick snack and save that delicious meal until you have a safe place to stop.