A typical day for a truck driver
10/23/2017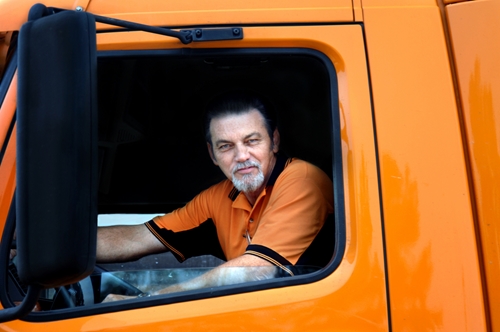 What's a typical day like at your job? While many people can answer this question with ease, others employed in less predictable positions may not have a straight answer. As for the truck driving world, being on the road can present wildly different circumstances from one day to the next. That said, there are some things drivers and would-be truckers can anticipate if they choose this line of work. Here are some of the more common circumstances individuals can expect during their employment:
You'll drive - a lot
The amount of time on the road will be determined by your licensure. Those with a Class A Commercial Driver's License (CDL) will find themselves driving across the country while those with a Class B CLD will do more in-state or local driving. Yet no matter where the job takes a driver, he or she will be on the road for many hours at a time, and so planning ahead is key. According to an article by a contributor to The Balance, drivers need to take time to figure out their routes to ensure that they will be taking roads accessible to trucks. The quickest way to move from point A to point B may not be only on truck-friendly highways, so a driver must know where he or she is going before setting out.
The source added that on any given day, a driver may be on the road for 11 to 12 hours, so those considering this line of work have to be comfortable spending a lot of time sitting and concentrating. Drivers will also be out in all kinds of weather at all times of the day, and newer recruits may find themselves with the less-desirable routes, at least in the beginning. They may be taking weekend and evening shifts in order to gain experience on the road.
You'll start early
One trucker outlined a routine day on the job for The Guardian. He explained that he rises between 5 and 6 a.m. before starting on a slew of maintenance checks to both the vehicle and his cargo before taking a look at the weather and traffic conditions. He and many other drivers also typically tend to check the route ahead to be sure that there are no accidents or issues that may cause delays. In other words, truckers have to pay attention to details and be self-motivated. No one will tell you how and what to examine before heading out onto the road in order to drive safely, so to be a successful driver you must also be responsible.
You'll work solo
Love being part of a team? Then trucking may not be for you. Most of your day will be spent alone, save encounters with other drivers at truck stops, discussions with your employers over the phone, and perhaps video chatting with friends and family in the evenings. Mechanics Schools added that truck driving can be a solitary form of employment. While you have the support of other drivers who understand this lifestyle, they're not going to be with you every step of the way. Trucking will be best for those suited to accomplishing tasks alone, and for people comfortable with their own company.
There are many great things about life on the road, and many challenges. With any job, potential employees need to really consider if they can handle the demands. Trucking can be an extremely fascinating and rewarding career, and potential drivers can speak with veterans and their peers to determine if this will be the best lifestyle and job possible.