Truckers stand up against new ELD rules
10/23/2017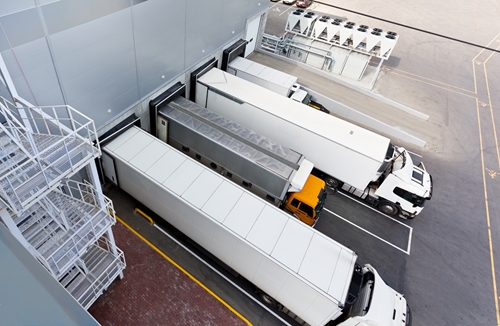 Changes in any industry take time to implement. When a collective of professionals becomes accustomed to working a certain way and following specific rules, it will not be immediate that these individuals learn the new methods. If new or modified regulations are introduced by a government entity, there is usually ample time for people to adjust, something that is particularly important when these fresh policies are complicated or entirely different from what came before.
The trucking industry is not immune to changes in regulation, and many truckers might note they will have to comply with federally-regulated use of electronic logging devices (ELDs) by December 18 this year. According to the Federal Motor Safety Carrier Administration (FMSCA), notice of the ELD Final Rule was published back in 2015. Intended to improve safety on the highways, the organization dictated that truckers and truck drivers would have to begin logging their miles using ELDs. These devices automatically monitors the miles a driver covers, driving time, vehicle movement and engine hours. The idea is to standardize a system to ensure drivers are not on the road for too long, and that their records are accurate. Now, it's time for all truckers to follow guidelines set for by the Administration.
Pushback to ELD rules
Not all truckers are thrilled about the changes to their logging practices and some even decided to protest. Organized via Facebook, a group called ELD or Me consisting of those who work in the industry, protested the rules in Washington D.C. and in Fresno, California, according to Trucking Info. Drivers who are upset about the policy changes feel that the electronic systems do not allow for a personalized experience. For example, some dislike the fact that the ELD may be telling them to break when stopping is not possible, or that they need more time to complete a route. The source added that those most unhappy about the changes are drivers who work independently because these individuals have to make deliveries and get back on the road more quickly in order to earn the money they need to survive.
Similarly, Fox 43 reported that truckers feel that the ELDs do not have any wiggle room for traffic delays. They may go over their time allotment thanks to roadwork or random accidents, and may subsequently be penalized.
Phase II coming soon
The ELDsare intended to protect drivers and limit the amount of accidents or other trouble on the highways. The second phase of the rollout will begin in December, and those in the industry will have two years to fully adhere to the mandate. During this time, the FMCSA said, drivers can log their miles using AOBRDs (Automatic On Board Recording Devices) and self-certified ELDs that have been registered with the Administration. The goal is for drivers to be on the road well-rested and accurately managing their mileage.
While not universally liked, these new rules are designed to protect drivers but also other vehicle operators on the highway. To be an efficient worker, a trucker must get adequate rest and nutrition and plan his or her trips accordingly to stay healthy and prevent fatigue.