Empowering female truck drivers
10/11/2017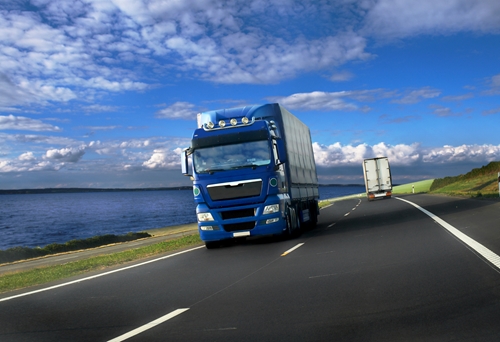 Traditionally, the trucking industry has hired more male than female drivers. While it is seen as a masculine profession, times are changing and more women are entering the field, enticed by a regular paycheck, the ability to work a more flexible schedule than some other jobs, and the promise of travel. According to Kansas City's news channel, KSHB 41, one local school holds women truck drivers in high regard. The New Reflections Technical Institute CEO explained that women graduate at a higher rate than men and are safer drivers, which makes insurance rates lower. Data released by Omnitracs analytics revealed women truck drivers' strengths, when compared to male drivers. In 2016, women averaged 52,682 miles in contrast to 50,344 miles covered by men. Women are less likely to quit the profession than men, according to the source, and their average tenure is slightly higher at 2.9 years versus 2.8 for men.
Women in Trucking
Founded in 2007, the organization Women in Trucking aims to unite females who make the decision to enter this line of work. Its goals include encouraging women to become truck drivers and providing support and a sense of community for those who choose the line of work. The nonprofit also was founded to positively reinforce women's accomplishments in the industry and help reduce roadblocks that some women many face.
Additionally, Women in Trucking has a mentorship program in which veterans can share advice and their experience with those newer to the industry. According to the source, the relationships between members of this organization are intended to promote professional development and hopefully encourage women to stick with the trucking profession for many years.
Picking the right training program
First of all, whether you are male or female, would-be truck drivers need to obtain their Commercial Driver's License (CDL.) According to Roadmaster Driver's School, women should find an educational institution where they feel respected and valued. The overarching stereotype that trucking is a man's profession can bleed into the attitudes at some training programs. Women looking to become drivers should find a school that eschews this mindset The source advised that would-be female drivers take a look at a school's staff and opt for a place that hires both men and women so that it is more likely the training will be open-minded.
Once the right school has been selected, potential truck drivers will need to decide if they want a Class A or a Class B CDL. There are advantages to either qualification, but those who want to operate interstate tractor-trailers should work towards their Class A license. The source noted that those with this accreditation can control a combination of vehicles weighing a minimum of 26,001 pounds, as long as they are towing cargo over 10,000 pounds. Class B license-holders are able to work as local delivery drivers, dump truck drivers and bus drivers, operating single vehicles which are 26,001 or more pounds and towing a vehicle under 10,000 pounds. These drivers can work only in the state where their license was issued.