Pondering trucking insurance premiums in 2017
12/28/2016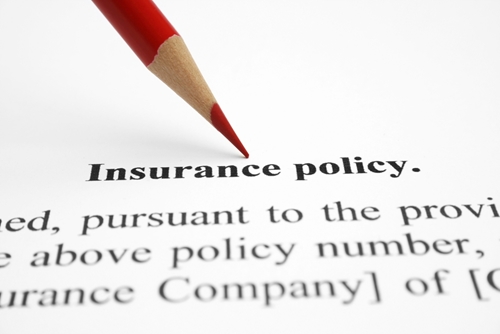 The freight sector in general and trucking in particular are subject to several major financial considerations. These include fuel prices, the cost of labor and insurance prices. Fleet managers who want an accurate picture of what's coming next for the sector need to figure out how these factors are going to change in the months ahead. With a new year just beginning, it's worth asking what's set to happen to insurance costs over the next few months.
Safety tech vs. rising premiums
While reactions to new safety features in Class 8 trucks have run the gamut, there is an intriguing possibility that comes with such devices: The greater safety promised by new technology could drive insurance premiums down. Fleet Owner recently tackled the question of whether fleets will see an end to severe premium increases in the year ahead.
The source reported that Lockton Companies transport practice Vice President Todd Reiser used a conference call to point out two elements are set to take center stage. The first, increasing use of onboard technology, could help fleets develop data-rich and evidence-based security records that may help keep insurance premiums down. The second trend, huge verdicts in commercial-vehicle accidents, will likely continue to loom over fleets. With these ideas both in play, the future outlook is mixed.
The deployment of new technology may help prove when drivers were not at fault for collisions, thus lessening financial damages expected of fleets. Reiser cautioned, however, that some of the trends causing huge verdicts against trucking companies are likely to continue. For instance, he told the source that attorneys seeking damages from fleets tend to drag carriers' whole safety records into legal proceedings. Juries may then demand the corporation pay a driver from its insurance, even if it was not directly liable. No matter how good cameras and other safety systems get, this pattern may go on.
Young drivers strain the books
Apart from financial awards after crashes, there is another insurance-related issue that seems set to follow fleets into 2017. Transport Topics recently noted that liability problems are one of the elements keeping trucking companies from fixing their staffing shortages by hiring younger drivers, focusing on current conditions in South Carolina.
It's simply harder to insure drivers who don't have experience and, as the source pointed out, this creates a Catch-22. Young candidates just out of school can't gain experience in the logistics industry because it's prohibitively hard to get insurance for someone with no driving hours. With those new applicants never getting on the road, they don't rack up any experience - and thus never become easy to insure.
A major financial pillar
It's clear that any responsible fleet will keep a close eye on insurance developments as they occur. Even minor changes in rules, regulations or industry trends may change the amount of money available for each component of the budget, or even open up whole new strategies. After all, if young drivers become easier to insure, it could present a solution for the aforementioned driver shortages. As with fuel and labor costs, insurance remains a bedrock component of trucking.